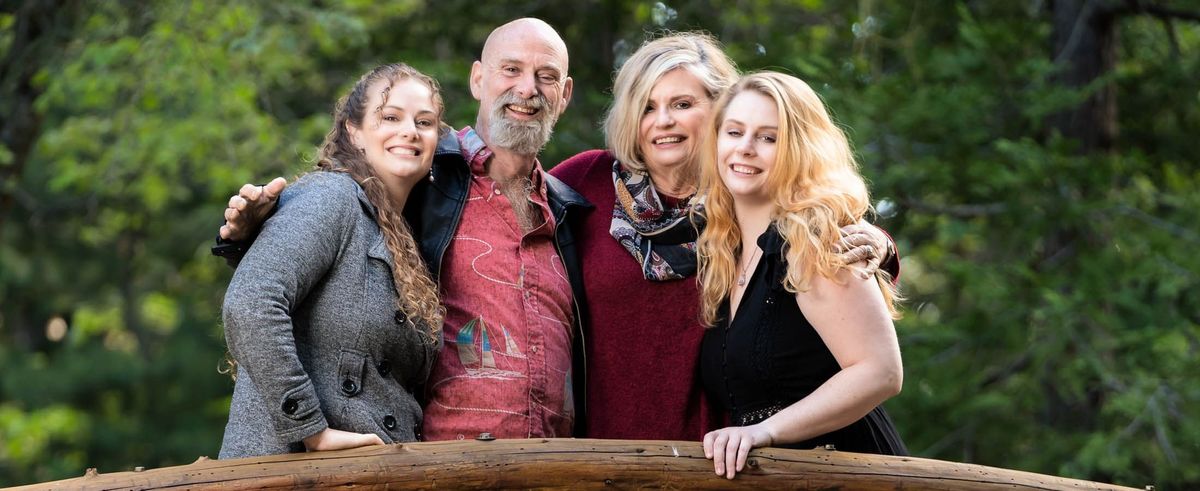 Pine Rose Weddings started because two people fell in love!
We acquired Arrowhead Road Resort in 1993 and changed the name of it to Arrowhead Pine Rose Cabin after a pine cone that grows on the property and looks like a rose. Our unique log and branch gazebo at Hidden Creek was built after a beautiful oak tree died giving us the ideal location for weddings as it was nestled at the base of a natural amphitheater. When our daughter Jolene decided to get married in 2007 her dad wanted to build her a dream wedding site. As a result, a lot of extra thought and care went into designing our site. We added more decking and a cake gazebo. One of the things Jolene really wanted for her wedding was a water feature. So her dad built her a year around stream and pond. We really worked hard to take advantage of the natural terrain. It is our desire that every couple will experience the love and joy that we felt the day our daughter got married.
We love our couples! Our team's goal at Pine Rose is to create a one of a kind magical wedding day that you and your guests will remember the rest of your life. We have a wonderful team of vetted wedding professionals that work with Pine Rose to create a seamless event. We make sure we only have the best for our couples.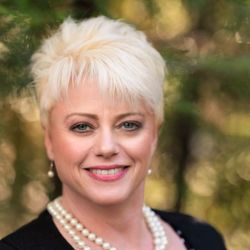 Mindy Jagt - Event Manager
Growing up in Lake Arrowhead, the mountains have always held a special place in my heart. I graduated from the local high school and truly can't imagine living anywhere else. I am happily married to my best friend, who I've known since I was just a kid, and combined we have three amazing children.
Throughout my career, I have spent many years in the wedding industry; this includes everything from helping grooms select the perfect ring, to helping couples set up their perfect day. I take pride in doing what is best for our couples and love spending time with them as we coordinate their dream wedding.
In my spare time, you'll find me offroading in my jeep, or taking my dogs on a walk. Animals have always been a part of my life and I volunteer with Cause for San Bernardino Paws to help rescue dogs. It brings me joy to find them their forever homes, and just sometimes, that home gets to be mine.
Lynda - Wedding Coordinator
This is my dream job! I have been part of the Pine Rose Family for 12 plus years. Having worked for a corporate venue, I appreciate the personal touch offered by a family run business. Marriage and family is extremely important to me! I consider it a great privilege to be a part of every couples' love story. To be included in one of the most important milestones in a couples' journey and meeting their family and friends brings me joy. I look forward to each unique wedding and the distinctive touches that our couples provide.
When I'm not planning a wedding you'll find me with my family or traveling. I enjoy two names: Mom and Aunty Lynda!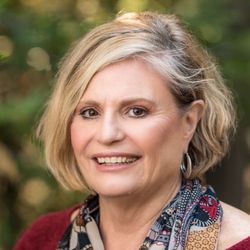 Tricia - Design Coordinator
Weddings have been a part of my life for over 35 plus years. My experience started when I was in college working for a catering company that served celebrities and also catered for two former presidents. Since then I have organized events from 2 to 2,0000. I love a good party and enjoy the creativity that comes with every couple love story. As one of the founding members, and twice past president of the Lake Arrowhead Wedding Association, I truly enjoy helping others in their dreams to have a wedding related business.
I am an admitted Pinterest junky! Family is my number one importance. Our family hobbies include sailing, skiing, and hiking. The mountains have been a part of our family's life for over 35 years. We are happy to share our mountains with you and invite you to fall in love with us and ALL we have to offer!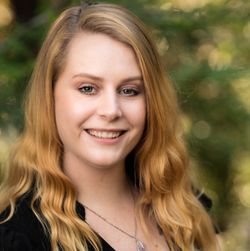 April - Guest Relation Manager
Hospitality is in my genes, I started working at Pine Rose at the age of sixteen. I have been a part of almost every aspect of Pine Rose Cabins operations. I enjoy interacting with our guests and watching them create memories with their families. Over the years, the staff and guests have become family and the relationships I have built are a part of my life. It makes me proud very to be a part of the Pine Rose team.
Having grown up within the small community that surrounds our venue, I have a deep appreciation for these mountains. I love off roading out at the Pinnacles, and rocking hopping around Deep Creek. When I' m not outside being adventurous you'll find me trying new cuisines or watching obscure movies. This is my home and I am proud that Pine Rose represents our community.