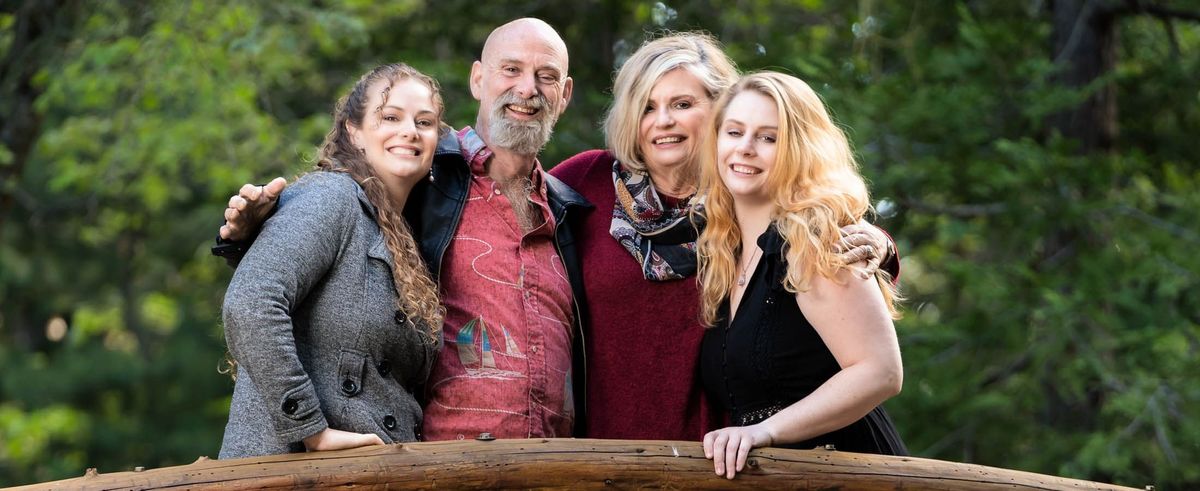 Pine Rose Weddings started because two people fell in love!
We acquired Arrowhead Road Resort in 1993 and changed the name of it to Arrowhead Pine Rose Cabin after a pine cone that grows on the property and looks like a rose. Our unique log and branch gazebo at Hidden Creek was built after a beautiful oak tree died giving us the ideal location for weddings as it was nestled at the base of a natural amphitheater. When our daughter Jolene decided to get married in 2007 her dad wanted to build her a dream wedding site. As a result, a lot of extra thought and care went into designing our site. We added more decking and a cake gazebo. One of the things Jolene really wanted for her wedding was a water feature. So her dad built her a year around stream and pond. We really worked hard to take advantage of the natural terrain. It is our desire that every couple will experience the love and joy that we felt the day our daughter got married.
We love our couples! Our team's goal at Pine Rose is to create a one of a kind magical wedding day that you and your guests will remember the rest of your life. We have a wonderful team of vetted wedding professionals that work with Pine Rose to create a seamless event. We make sure we only have the best for our couples.