Pine Rose Hidden Creek Forest Weddings
Experience A Forest Wedding, at Hidden Creek Lodge, our one-of-a-kind outdoor rustic wedding venue with a picturesque forest backdrop. Imagine your ceremony in a custom log and branch gazebo situated within a multi-tiered wooden amphitheater (so all your guests have a good view), nestled in pine trees overlooking a lovely pond.
Celebrate, with family and friends dining in a woodsy trellised reception area light with market lights. Also, you have a darling a cake-sweetheart gazebo just for cutting the cake (or dessert).
Dance under twinkling cascading lights and stars near babbling mountain streams.
Enjoy Hidden Creek Lodge, a 2-story, 5-bedroom creekside rustic lodge completes the wedding venue with sleeping accommodations for up to 14 guests.
Our Pine Rose Wedding Collections provide a range of exceptional services resulting in an unparalleled experience for you and your guests. Each package includes a professional Wedding Coordinator to personally guide you along the journey so you can look forward to your special day. With our preferred vendors, we make it easy for you to decide on who to hire for your wedding and reception. See collections below
Ceremony & Reception in a Woodsy Trellised Dining area
Terrance Amphitheater Style Seating for Guest
Log Trellised Aisle
There is limited availability for 2019.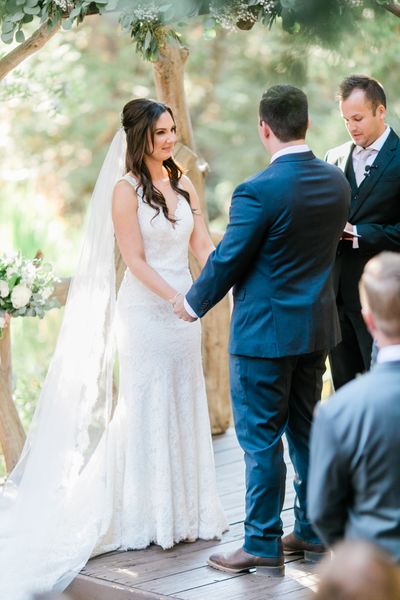 Designer
CEREMONY in a Rustic Log Gazebo with...
Ceremony & Reception Coordination Terrace Amphitheater Style Seating for Guests
Log Trellised Aisle for the Couple to Walk Down
RECEPTION in a Woodsy Trellised Dining Area with... Gourmet Dinner with your choice of Two Entrees, Two Sides, One Salad One Appetizer
Bartender Service: Includes One Bartender & Three Bar Tables
China with your choice of Ivory or White Table Linens & Napkins
Non-Alcoholic Beverage Bar
Custom Wedding Cake, Cupcakes, or Pies & Cake Cutting Service
All Tables & Chairs with Accent Tables
Starlight Dance Floor with a Professional DJ
LODGING One Night's Lodging at Hidden Creek Lodge for up to 12 guests
2020 COLLECTION PRICING $22,350*
Pricing Starting at 100 Guests with Catering Gratuity Included
Save $1,000 on Fridays
Save $1,500 for Sundays
Save $2,500 for Weekdays
Additional Guests are $70.00 per person* | Lesser Guests are $35.00 per person*
100 person minimum on Saturday | 75 person minimum on Friday & Sunday | 50 person minimum Monday - Thursday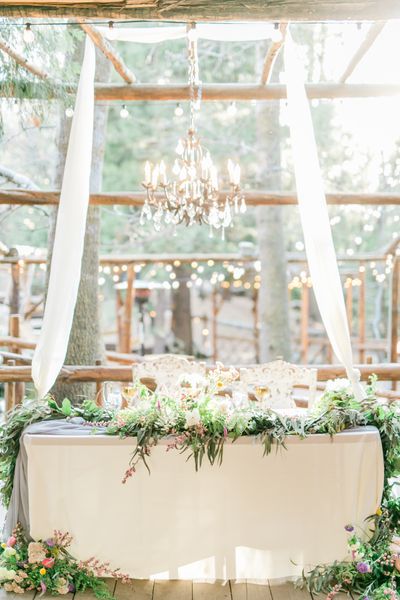 Perfect Collection
The Perfect Collection includes everything in the Designer Collection plus:
Two Appetizers
Choice of Colored Table Linens
Log Rounds and lanterns for tables plus 8 Large Decorative Lanterns
Choice of Professional Photography or Videography
Fire Pit for 2 hours
Designer Floral Package which includes 4-Bridal party Bouquets, 4-Boutonnieres, 2 Extra Boutonnieres, and 2-corsages
2020 Pricing for 100* Guests starts at:
INCLUDES: 20% Catering gratuity
$25,950 for Saturdays
Save $1,500 on Fridays
Save $2,000 for Sundays
Save $3000 for Weekdays
Additional Guests are $78.00 per person* | Lesser Guests are $39.00 per person*
100 person minimum on Saturday | 75 person minimum on Friday & Sunday | 50 person minimum Monday - Thursday
We are booking for 2020 dates fast, call today and inquire for your wedding day!
Please email us at Events@PineRoseCabins.com for pricing and more information!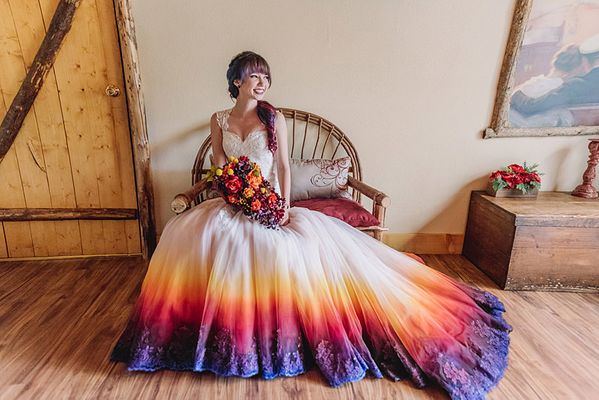 Premium Collection
The Premium Collection Includes everything in the Designer and Perfect Collection plus:
*Officiant
3 Appetizers
A Carving Station
A Full Bar Unlimited & Experienced Bartender
Dessert China
A Large Fresh Floral Spray for the Ceremony Gazebo
Rustic Decor Package with use of all Accent Pieces
One Night in our Rustic Romance Cabin a which has an indoor Jacuzzi tub and rock fireplace!
2020 Pricing for a 100* Guests starts at:
INCLUDES: 20% Catering gratuity
$32,495 for Saturdays
Save $1,500 on Fridays
Save $2,000 for Sundays
Save $3,000 for Weekday

*Officiant (can be removed for credit)
Additional guests are $125.00 per person* | Lesser Guests are $57.50 per person*
100 person minimum on Saturday | 75 person minimum on Friday & Sunday | 50 person minimum Monday - Thursday